Street Yoga Teacher Training and the LoveMore Movement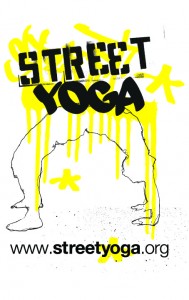 The LoveMore Movement has always intended to be in partnership with organizations who doing the shadow work we often speak of and encourage. It takes great courage and a high level of self-care and self-regulation to choose to lean toward difficulty, but that is ultimately what we need to do in order to effect positive change in underserved communities and to anyone who suffers. Street Yoga is one of the organizations we love that does this type of work day in and day out, providing yoga to youth in prisons, homeless shelters, runaways, alternative schools, and many other typically underserved areas. Street Yoga is committed to offering  teacher trainings nationwide and extending their reach and building a family of teachers who want to do this work. It is truly the work of the heart.
The LoveMore Movement is honored to be a Community Partner for Street Yoga's upcoming Los Angeles Teacher training at One Down Dog's studio. It makes my heart sing to write this and promote this event. The dates are October 17-October 19. For more information about the training, check out Street Yoga online. Meanwhile:
EXPERIENCE STREET YOGA IN LA!
10/17 • Friday: 6:30pm – 9:30pm
10/18 • Saturday: 10:00am – 4:00pm
10/19 • Sunday: 10:00am-4:00pm